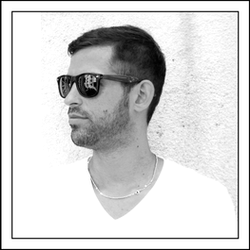 Pino Saluci was born in 1981. He is of half italian (sicilian) and half german descent. Music was always been his passion. Since his early teenage days, Pino Saluci had been fascinated by HipHop, but over the years he was increasingly drawn in the spell of electronic music...

In the year 2000 Pino Saluci decided to get his own equipment. He bought two turntables and a mixer and started his first attempts with deejaying. After the first two years he had enough praxis to play on some events. He had begun his career with HipHop. He worked as a live-dj for many different HipHop-acts and he has produced a lot of beats and remixes for them. During this time his artist name was "DJ Chronik".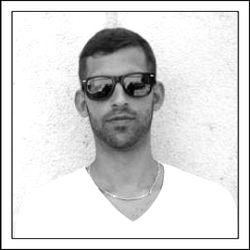 Because Pino Saluci had so much fun, he got more and more involved. After a few years he took a change and got a deeper interest in different electronic music styles. From breakbeats to electro, and from house to techno. His biggest importance is not to stop for a moment and keep playing versatile and diversified without loosing his roots.
Since 2006 he use his "real" name Pino Saluci. He loves playing minimal, tech-house or just pure techno sets but he also has a fondness for other styles of electronic music. He has simply the sensible musical feeling to choose the best tracks at the right time to create an amazing atmosphere. Watch out for his next gigs and celebrate an excellent party with him...